Photograph: Acrylic Pouring Workshop
VOAF Workshops
The Vancouver Outsider Arts Festival will offer free workshops to the public where folks can exercise their creativity and take home their unique creations. Sign up on October 1 to join in on the fun!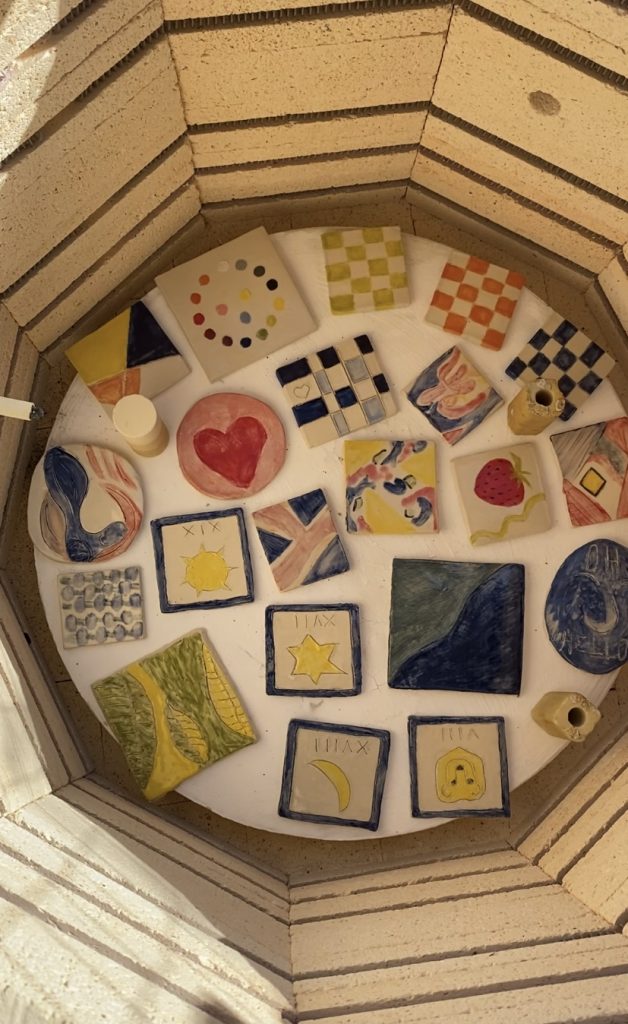 MOLD & PAINT YOUR OWN CERAMIC TILE by Slice of Life Art Gallery & Studios
In this workshop, attendees will mold their own tile shapes and paint them with underglaze. The tiles will go back to the Slice of Life studios for firing and attendees can arrange to pick them up or choose to pay a small fee to have them shipped to them.
Where: Roundhouse Arts & Crafts Room
When: October 15, 11:45am-1:00pm
Outsider Arts Panel Discussion w. Community Leaders
This discussion will be lead by Olumoroti Soji-George (Gallery Gachet), Jujube Jacinto, Pierre Leichner (CACV & Connection Salon), and Marcia Pitch (Coast Mental Health).
Where: Roundhouse Workshop Room B
When: October 15, 1:15pm-2:15pm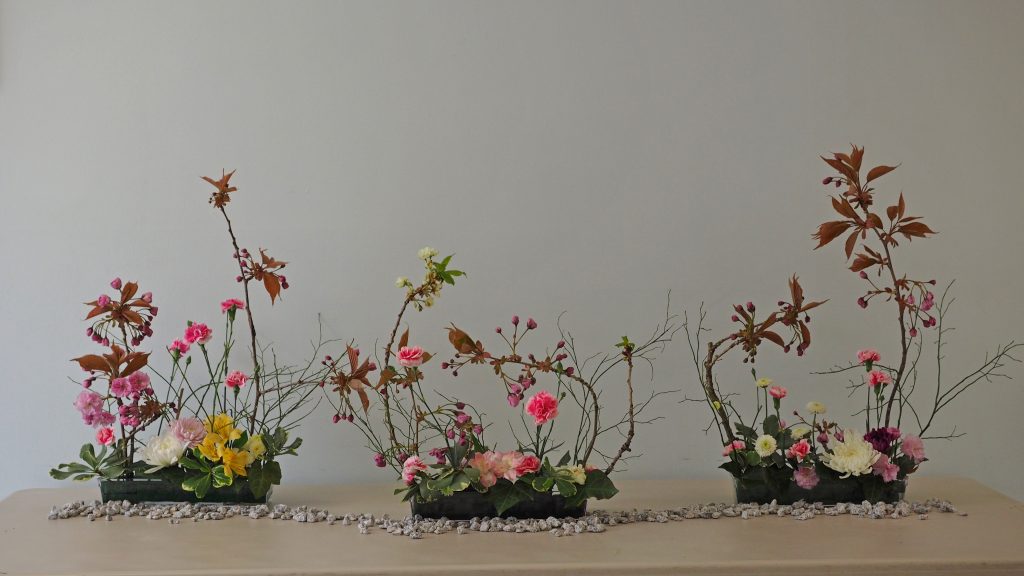 IKENOBO by the Vancouver Ikebana Association
Ikenobo Ikebana is the art of Japanese flower arranging. In this workshop, you will be provided with the materials to make your own arrangement that you can take home with you at the end of the session!
Facilitator: Cecily Chang
Where: Roundhouse Arts & Crafts Room
When: October 15, 3:30-4:30pm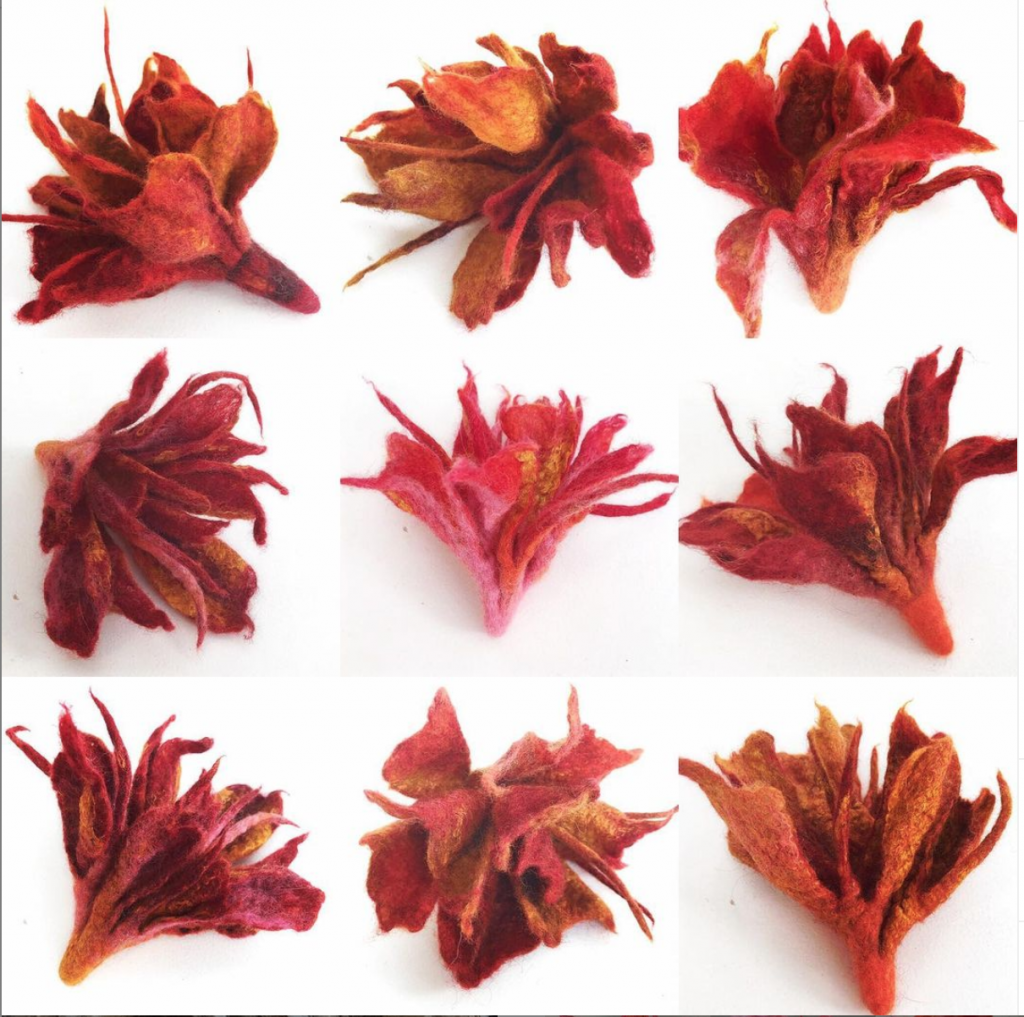 SOFT SCULPTURAL FLOWER by FELT à la main with LOVE
Wool+Water+Agitation=Magic! In this introduction to wet felting workshop, you will learn how to make a soft sculptural hand felted flower. Starting with a 2D flat layout of fibres, wetting it down, agitating it or felting it until it becomes a material, cutting it, fulling it and sculpting it into a 3D flower. You will be given different shaping and finishing options like cutting petals and creating stamens. Felting tools and fibre supplies will be provided to make one flower.
Facilitator: Chantal Cardinal
Where: Roundhouse Arts & Crafts Room
When: October 16, 2:30-4:30pm