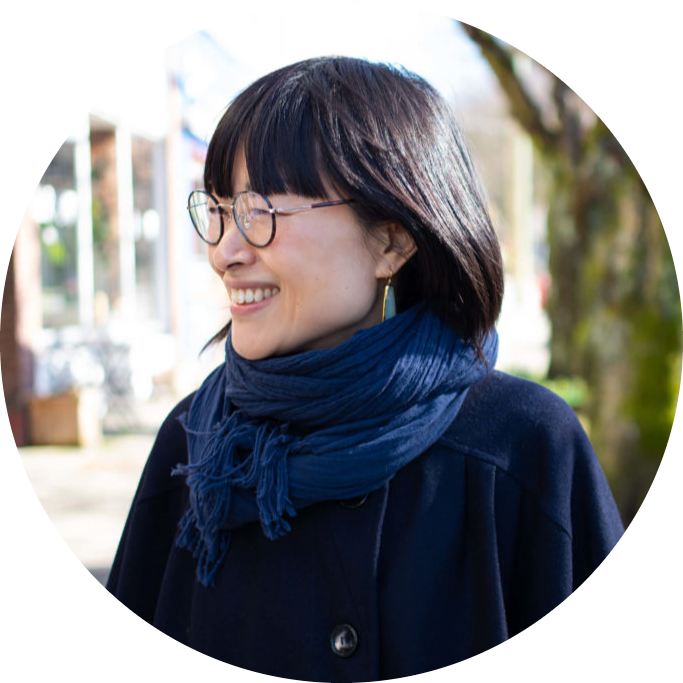 Saori Hoshi was born in Sapporo, Japan, and has relocated to several places including Thailand, the United States, and Canada. She considers her artwork as an incarnation of being a life-long nomad who finds a sense of comfort by not belonging and feeling out of place. Her art explores the dichotomy between a feeling of comfort in the discomfort, and vice versa. Art making allows her to feel at home in an uncomfortable place where she can yawn, do stretches, make a cup of tea, and most importantly, feel a true, comfortable sense of who she is.
While teaching Japanese is her current profession, she continues to pursue ways to express herself through art making in every possible form, whether it be on a flat surface or in space. She believes in the power of process more than the outcome in anything we create. This photography project is a collaborative process in which she and Tadafumi Tamura are experimenting with the dichotomous concept of 静(sei/yin) and 動(dou/yang) in every person and human expressions. The project lies in a hope that every person can be an embodiment of Bodhisattva, who is taking a course to attain enlightenment, as well as that of guardian deity who has no reservation to express anger against evil, any deterrent to being enlightened.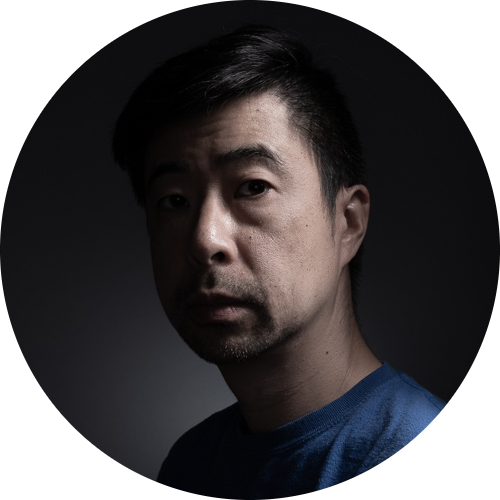 Tadafumi Tamura was born in Yokohama, Japan, and moved to the unceded, traditional and ancestral homeland of Musqueam, Squamish and Tsleil-Waututh Nations, also known as "Vancouver," in 2013. While he was practicing photography over two decades, it was his experience of immigration and his struggles with the new environment and language that made him re-discover photography as a visual language that enabled him to be engaged with local communities and their issues.
Through photography he has brought into focus issues and events of Vancouver's Downtown Eastside including homelessness, "renovictions," and the Women's Memorial March. This year, he collaborates with expressive performer Saori Hoshi and critiques the norms of the photographic portrait. Mimicking the postures of Asian Buddhist statues and using props from our daily life, these portrait images reconsider existing conventions of portrait photography that are rooted in art principles and practices in the West.
---