VOAF 2022 Artist: Barb Bell
Barb Bell (she/her) is an emerging visual artist struggling with mental health and chronic pain exhibiting her paintings at the 6th Annual Vancouver Outsider Arts Festival at the Roundhouse from October 14-16, 2022.
Having not started painting until the age of 65, Barb registered for art classes in December of 2021 as a hobby, upon retirement. In no time her art teacher recognized her talent and suggested that Barb post her paintings and even branch out to start selling them. She paints every day; it's one of her favourite things to do and it helps to nurture her in a world that at times feels overwhelming.
Click here for more information about the artist.
This interview has been shortened for clarity and consistency.
How do you think your artwork connects to "outsider arts"?
My art depicts my life mostly. My pain, love, nature and culture as Metis.
My heart and soul are poured out onto the canvas which has been a saviour for me as a retiree wondering what the heck she was going to do after work.
What type of barriers do you face to creating artwork?
For me, barriers would be doubting my work and feeling it's "average" or comparing it to seasoned artists.
Where did you get the inspiration for the artwork you are exhibiting? Who are your influences and what other artists inspire you?
The inspiration started the first time attending art classes, especially when my art teacher said I should show my art and branch out into selling it.Inspiration bloomed quickly when I set up a small studio at home. The art flowed like lava, and I didn't know I had this hidden gift. In no time, I had over 100 paintings, then over 200.
Influences and other artists that inspire me? I'm too new in this art world, but I can say that any art that is very expressive and tells a story that others can relate to pulls me in with interest.
Give a brief description of your creative process.
I start with a technique and then go from there.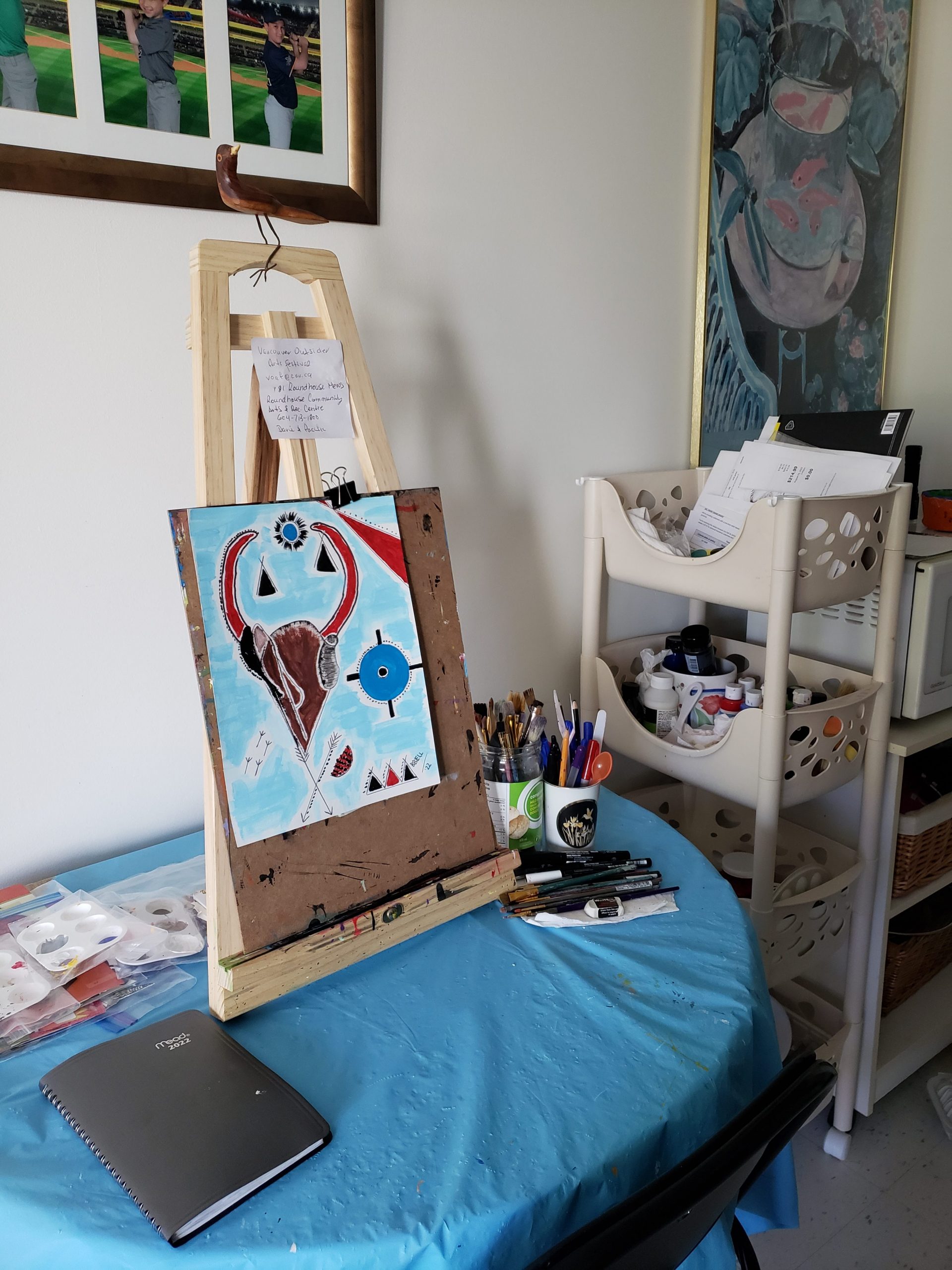 What do you get up to when you're not creating artwork?
Anything to do with nature. Going for walks, especially by the river or ocean. Self-care. Meeting friends/family for a meal. Day trips. I like my own company, so I spend time at home in my cozy little place with my cat Pixie.
What is your next project after VOAF?
I'm so new to the art world that I don't know. What started as a hobby has bloomed into actually showing my art at this festival.
I'm not looking to make a career or business out of my art. I enjoy painting, and I don't mind showing it from time to time.
Do you have any advice for artists interested in applying for VOAF?
Trust your gift, participate in all the workshops and enjoy the process without being too serious!