VOAF 2022 Artist: Tuyết Ánh Judith Nguyễn
Tuyết Ánh Judith Nguyễn (they/them) is a multidisciplinary artist of Vietnamese ancestry living with C-PTSD showcasing their artwork at the 6th Annual Vancouver Outsider Arts Festival at the Roundhouse from October 14-16, 2022. 
Tuyết Ánh Judith Nguyễn creates out of trying to understand themself, creativity, people, and the world. Outsider arts encompass Nguyễn's sense of belonging as a person and artist. As they grow, Nguyễn realises that they make art to revere life itself.
Click here for more information about the artist
This interview has been shortened for clarity and consistency.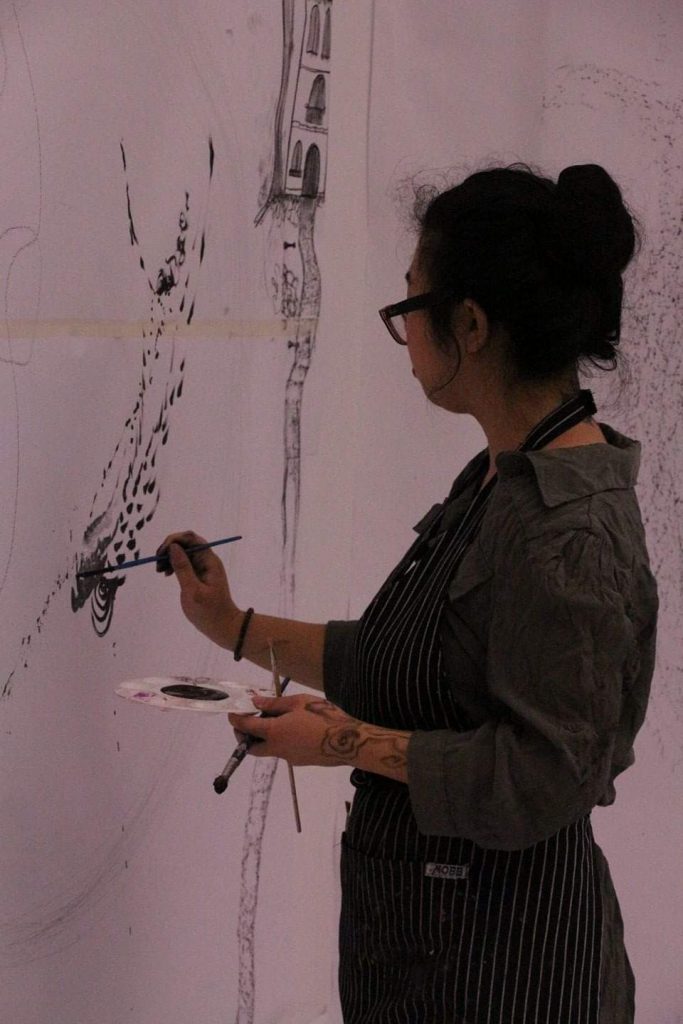 How do you think your artwork connects to "outsider arts"?
Outsider arts encompass my sense of belonging as a person and artist. It honours imagination, meditation, and process over perfection.
What type of barriers do you face to creating artwork?
Having undergone elitist institutions of the fine arts such as western art academia and the art market, I realize the imposter syndrome I've been feeling is a disconnection of my values and active resistance to comply with their canon, which is produced by ongoing systematic oppressions of white supremacy, colonialism, and capitalism.
Instead, outsider arts allow me to unlearn and redefine creativity for myself and my communities. It's about the celebration of mundane life, rawness, emotions, fluidity, interdependence, resource sharing, healing, remembrance, pleasure, practice, cultural integrity, collective empowerment, daydreaming as well as critical thinking, beauty as spirituality, difference as necessary and thriving, the social sciences and speculative fictions of the contemporary world across disciplines and media.
Where did you get the inspiration for the artwork you are exhibiting? Who are your influences, and what other artists inspire you?
I'm finding that I make the best art alongside my communities and trying out different media disciplines, i.e. filmmaking and zines. Also, my work as an art therapist allows me to explore more with different kinds of people who need the arts for different reasons.
My preferred media are drawing, painting, and sculpture, specifically ceramic arts. From an early age, I've been heavily influenced by activism art: buttons, protest signs, comics, etc. I'm fortunate to have great older siblings, older cousins, and mentors in social justice who believe in my artwork and encourage me to try out all sorts of opportunities on their radar. I often create out of trying to understand myself, my creativity, people, and the world. As I grew older, I realized that I also make art for reverence of life. There are many layers to being a person and so many possibilities that art unravels, gives, and expands. My undergraduate degree is telling by being in a combination of visual arts and psychology.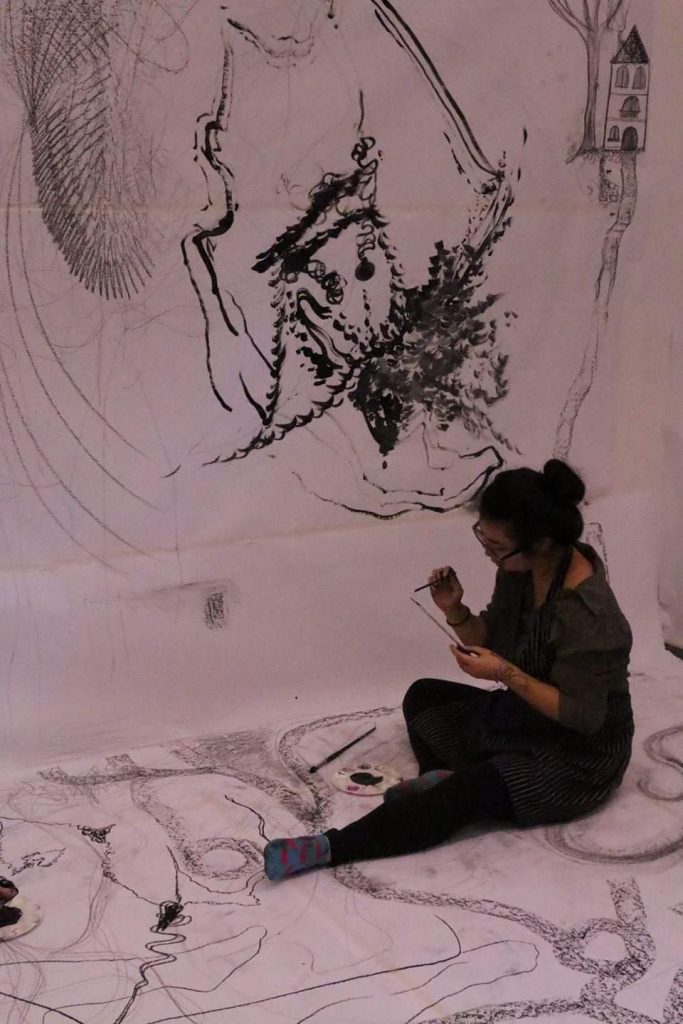 What do you get up to when you're not creating artwork?
I can be found on nature trails and being a homebody, reading comics, collecting miniature swords, and gradually learning the electric guitar.
What is your favourite local cultural or art institution?
Having graduated from Vancouver Art Therapy Institute, my final project's thesis designs a 16-weekly studio group art therapy program that is ethnocultural diverse and LGBT2QIA-positive concerning the ageing population of Turtle Island. My work as an art therapist allows them to explore more with different kinds of people who need the arts for various reasons. Currently working as a community support worker, I have a passionate framework rooted in holistic wellness, visual arts, and social change at the frontlines.
What do you hope people take away from viewing your artwork at the festival? Do you want them to feel a specific emotion or come away with new ideas?
It's in the inherent belief that anyone can create; non-artists, hobbyists, amateurs, artist-activists, art therapists, artisans, craft folks, inventors, and art lovers of diverse and intersectionality of identities are appreciated. There is solidarity among people of colour, gender queerness, neurodiversity, disability justice, survivors, religious freedom, the working class, and unhoused peoples for equal rights, opportunities, and accessibility to the arts. Outsider arts can hold time and space for all of that if that's what we, the people, want and need. I'm grateful to be an outlier, a creative, and altogether, an outsider artist.