VOAF 2022 Performer: Artemis Wilkins (Heathen)
Artemis Wilkins better known for their drag persona Heathen is an afab drag artist performing at the Vancouver Outsider Arts Festival on Sunday, October 16, 2022 from 1:00pm to 1:20pm at the Roundhouse. They are the first drag artist to take the stage at VOAF!
Originally from small town Alberta, this East Van local is known for their colourful and eye-catching looks. They have shocked and delighted audiences from across the world with their indoor slip n slides, exploding glittery fruit, and huge handmade lashes.
Click here for more information about Artemis Wilkins (Heathen).
This interview has been shortened for clarity and consistency. 
How do you think your identity as a performer connects to "outsider arts"?
I'm an assigned female at birth (afab) drag performer that does non-binary drag; you can't get much more niche than that. I've never fit into the traditional drag scene, so I decided to help create a space for myself and others like me, where the outsiders feel like they belong.
What type of barriers do you usually face in performing your work?
Producers not wanting to book afab performers because it "isn't as profitable" is the biggest. Or people think that the type of drag I do isn't "real drag" when in actuality, drag is for anyone and everyone. I also face a lot of misogyny within and outside the drag scene.
Give a brief description of how you approach a new creative project and how you decide what to perform at an event?
When picking songs to perform, I generally start by trying to guess what kind of audience I will have. Different venues bring in different audiences that want different things, and while I don't necessarily cater to the audience 100%, I consider it. Once I have my songs picked, I make sure I have all the correct words, run through the number a handful of times to get a feel for it and then pick my outfit/s based on; what I want to wear, the type of stage/ground I will be performing on and the vibes of the song.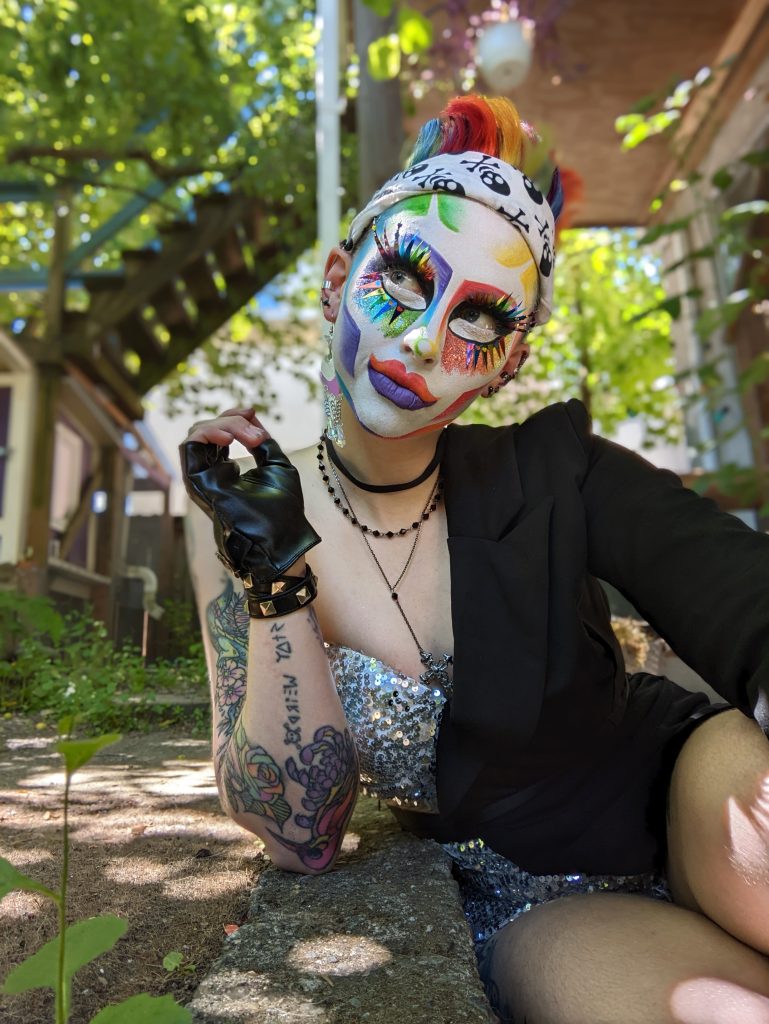 What do you get up to when you're not performing?
I have a full-time job as a bakery supervisor at a large production kitchen, so I oversee people making lots of yummy baked goods. I also like exploring new bakeries and food places with my partner.
What are your goals in participating in the festival? Do you have any plans for after the festival or ways you hope the festival will help your practice?
My goal is to share the art of drag with people who may have never seen it or may only know the RuPaul drag race version of drag. And to educate people on the history of drag kings because we have been around for centuries.
What do you hope people take away from viewing your performance at the festival? Do you want them to feel a specific emotion or come away with new ideas?
I want people to know that drag is for everyone, regardless of gender, appearance, etc. It's a performing art, plain and simple. I want people to understand that drag kings deserve the same amount of love and respect as drag queens get.