VOAF 2022 Performer: The Troupe de Poetry (Karen Hein)
The Troupe de Poetry is a group of 4-5 poets led by Karen Hein that perform poetry from a fresh approach. They will be performing at the Vancouver Outsider Arts Festival on Sunday, October 16, 2022 at the Roundhouse.
Click here for more information about the performer.
This interview has been shortened for clarity and consistency.
How do you think your identity as a performer connects to "outsider arts"?
We have found that our reception as "The Troupe de Poetry", has been difficult because poetry is a hard sell. We think that with our fresh approach in presenting new, original poetry will change this mindset. We encourage the public to experience time with us and see how poetry can touch a person in a deep and meaningful way.
What type of barriers do you usually face in performing your work?
We find that the response to the question – "Do you like poetry?", is usually a roll of the eyes and a snort. Most people think of poetry as old and out-dated, and think back to their school days of memorizing and analyzing poetry with a scowl on their face. We, at "The Troupe de Poetry", aim to shift that dynamic and show that poetry can be fun and heart-warming to listen to. Our motto is "Poetry for the People!"
Has your involvement in the festival helped reduce any of these barriers or improved your confidence as a performer?
We appreciate that the festival will bring us and our poetry into the public's eye. We hope that future events will present themselves as we introduce ourselves to the world. The Festival will give us the chance to improve our confidence in performing for large groups.
Give a brief description of how you approach a new creative project and how you decide what to perform at an event?
We plan 4 basic Shows each year. These Shows are adapted to the customer and usually have a season/weather/holiday focus. Most of the Poets have many poems that they have written, and are able to choose from those. We also are constantly writing new material.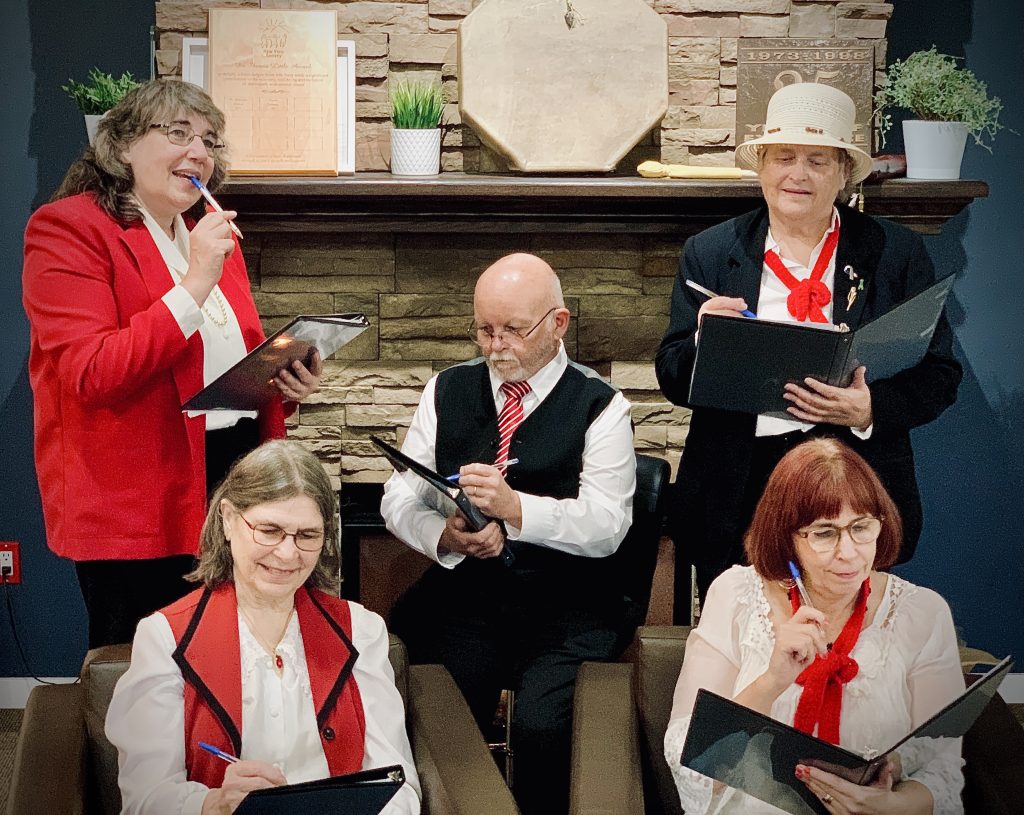 What do you get up to when you're not performing?
Our group is made up of retirees, retail specialists, restaurant workers and tutors.
What is your favourite local cultural or performance centre/venue?
We do a variety of different events in the Tri-Cities area. Included are these events: Poetry in the Pub; Poetry in the Park; and Poetry with Desserts. We love to perform. Our show is portable so we can set up anywhere.
What are your goals in participating in the festival? Do you have any plans for after the festival or ways you hope the festival will help your practice?
The Festival will allow us to get exposure and share our love of poetry. We hope that the public will discover us and support us as we do poetic performances in the Vancouver Lower Mainland.
What do you hope people take away from viewing your performance at the festival? Do you want them to feel a specific emotion or come away with new ideas?
Performing in the Festival allows us to share fresh, new, original poetry with the public. We hope that people will discover how fun and interesting poetry can be. We hope to inspire writing and reading poetry to the audience. We hope that people will enjoy an escape with us as we perform poems that we have written.