VOAF 2022 Performer: Jason Qiu
Jason Qiu (he/they) is an emerging BIPOC queer singer-songwriter performing at the Vancouver Outsider Arts Festival on Saturday, October 15, 2022 from 12:45pm to 1:10pm at the Roundhouse.
The first songs that Qiu wrote as a teenager were in protest against his classical music training. Performing in both Chinese and English, Qiu's songs are introspective monologues and musings on impactful life experiences conveyed in vulnerable, emotion-laden vocal lines. Listen to their music on Youtube.
Click here for more information about the performer.
This interview has been shortened for clarity and consistency.
How do you think your identity as a performer connects to "outsider arts"?
As someone who identies as a BIPOC queer and sometimes gender nonconforming singer-songwriter, I've often felt I was alone in what I do. I don't have many role models and often don't feel represented in mainstream music.
What type of barriers do you usually face in performing your work?
I have struggled to find an audience. Event organizers, because of my ethnicity, would often ask me to perform songs in Chinese, which I'm very happy to do, but in fact, I primarily write and perform songs in English. This exclusion from mainstream music also plays into the internal conflict I've faced as a second generation Canadian-born Chinese, in which I sometimes feel disconnected or "not connected enough" to my ancestral heritage.
While I consider myself an emerging artist, mainstream art seems to place an age cap on the term "emerging artist." I will turn 40 this year. I hadn't been active in the music community for some time and instead devoted myself to being a father for several years before deciding to write and record again. And the message I sometimes get from potential grant sponsors and even from society at large is that once you're past a certain age, you're no longer an emerging artist.
While I believe there should not be an expiry date on one's passions, there is insufficient positive messaging around this issue, and coupled with my own insecurities around growing older, I often feel like an outsider, someone who is too old to be pursuing a dream.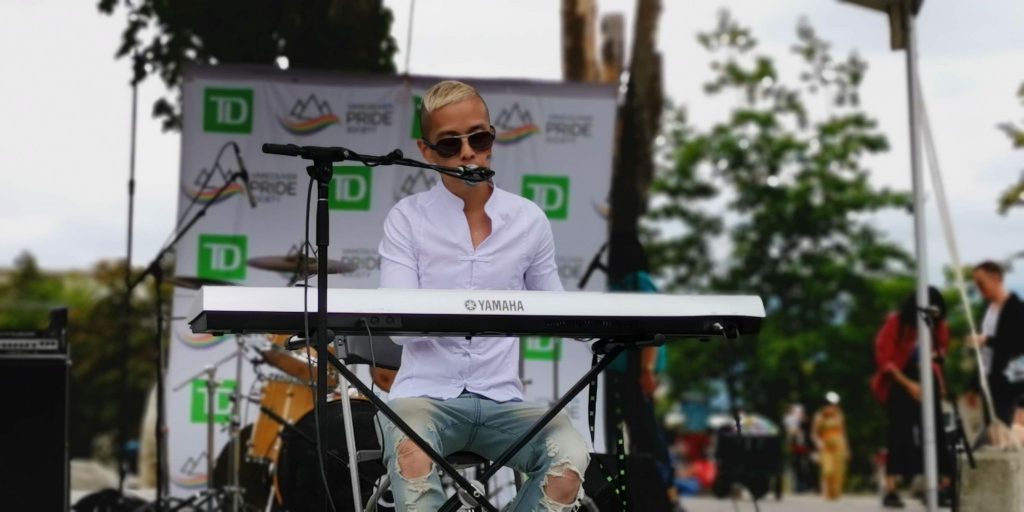 Has your involvement in the festival helped reduce any of these barriers or improved your confidence as a performer?
Definitely. VOAF offers an inclusive, barrier-free space for artists like myself to feel safe and focus on our crafts, and not feel distracted by external messaging and expectations of how we "should" exist as artists.
What are your goals in participating in the festival? Do you have any plans for after the festival or ways you hope the festival will help your practice?
I hope to connect with other performers and artists that have first-hand experience of having faced cultural, social and other barriers to creating their art.
What do you hope people take away from viewing your performance at the festival? Do you want them to feel a specific emotion or come away with new ideas?
I hope audiences will come away from the festival with the message that art, particularly mainstream art, doesn't have to carry a certain colour, gender identity, or expectation, and that at the end of the day, we truly are more similar than we are different, but also no less unique.